A few weeks ago I received an email informing me that I was one of the lucky 70 entrepreneurs who had won a place on the inaugural Can Do Scale program. The aim of this fully funded 5 day training program was to develop the skills of entrepreneurs with an internationally relevant, innovation-driven idea with the potential to grow significantly in Scotland.
This gave me the opportunity to spend a week in Stirling with international experts from MIT and Harvard business school, plus some of the leading entrepreneurs and teachers of entrepreneurship in Scotland.
250 entrepreneurs took part in the application process, which involved filling in an online form before attending a pitch interview through in Glasgow. Needless to say, I was ecstatic and a bit shocked to receive the email to say I had been accepted.
The expert tutors included Bill Aulet, author of Disciplined Entrepreneurship and a Senior Lecturer and Managing Director in the Martin Trust Center at MIT Sloan School of Management. With over 25 years of global experience in business start up, growth and exit, Bill has created millions in market value for his businesses. The other expert tutor was Noam Wasserman, author of "founders' Dilemmas" a professor of one of the top entrepreneurship courses in the USA at Harvard Business School. For 15 years, his research has focused on founders' early decisions and the impact they can have on a start-up company.
With such an impressive line up, it goes without saying I was a bit star struck when I arrived. Beyond the impressive line up of speakers, I was also surrounded by some extremely interesting, energetic and driven entrepreneurs.
To give a flavour of what I took away from the week, here are three key learning's that resonated with me: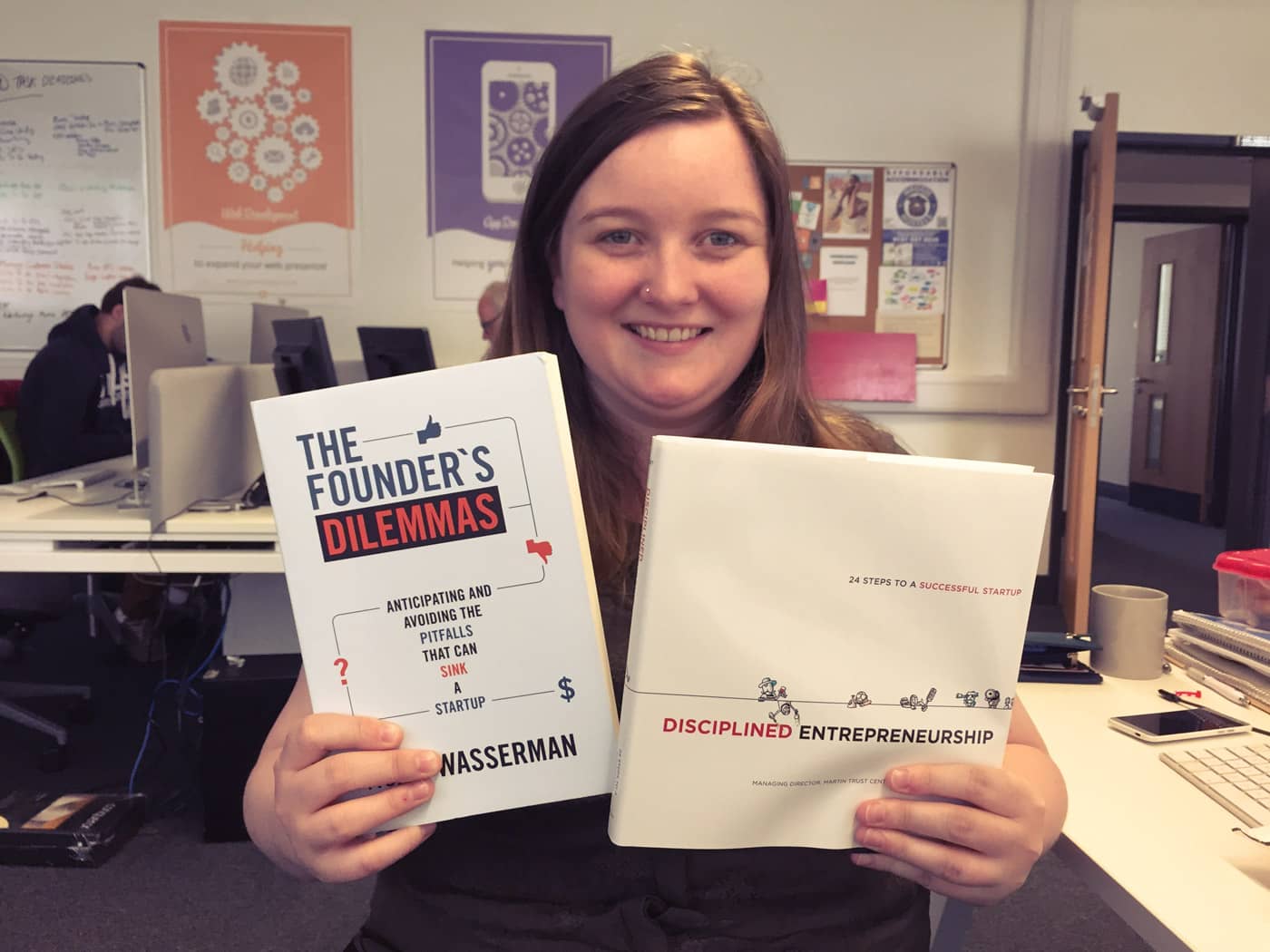 Don't just know your customer, BE your customer
When launching a product, primary market research is essential. A lot of people are quick to start with secondary market research, find statistics to back up their business plans and take a very academic approach to launching a business. While this is also important, one thing that was reiterated was that you really have to know your customer to launch a successful product or service. That means spending time with your customer, walking in their shoes, and ideally having one on your team.
That may not always be possible, but there is always a way to put yourself in your customers shoes to a certain extent. That could be through talking to them directly, observing them, and working with them on a trail shift. And it's important to note, people don't always do what they say they do – Observation is key.
Tell stories
This theme started with our introductory session with Comedian, Deborah Frances-White, who got us all pitching and talking to people with the aim of making them the "Hero". This means the focus shifts from your product/service, onto what you can do for your audience.
John Peebles, CEO of Administrate, continued this theme when he spoke to us about the importance of telling stories – people can relate to and respond much better to a narrative than a general description or factual information. Telling people the story of how your product or service came to be, including low points and high points, can be extremely powerful, and get people connecting with you on a deeper level.
"The team is all that really matters"- John Peebles, Administrate
A key message that stood out to me throughout the week was that no matter how good your idea is, and how driven and skilled you are as an entrepreneur, you need to be surrounded by the right people to make things work. This was mentioned by nearly every speaker throughout the week, and reiterated by Bill who quoted "the strength of the pack is in the wolf, but the strength of the wolf is in the pack" (-Some wise man). An interesting fact from Noam Wasserman that further emphasised this is that 65% of the reasons for failures in start-ups are down to issues between the people involved. For us at GearedApp, the team has always been fundamental to everything we do, both in terms of how we work internally, and our relationships with our clients. This fact really resonated with me, and I think is often overlooked in entrepreneurship, which is often seen as a lonely journey. Just this week one of our prospective clients told us:
It was great meeting you, Lara and Andrzej earlier today. I was very impressed by the energy and enthusiasm of the GearedApp team. I am still to meet a couple of other web developers but from our initial meeting I am keen to work with you guys.
This really does go to show that a team that work well together can have a really impactful difference to how you are perceived.
These are just a few highlights from the week, and I am now armed with pages of extremely useful notes and a completely new mind-set. It was also a pleasure to spend time with like-minded entrepreneurs, and make some professional and social connections (some of which may have been formed over a glass of whisky at 5am… you know who you are).
This was the first of hopefully many CanDo SCALE events, and if you are interested in participating in future events check out this.
Last but not least I would just like to say a big thank you to everyone I met over the week, all the speakers and to Geoff, Lisa and Stephanie for their amazing organisation and for all of the hard work they put into this fantastic event!
Additional reading
Books
Websites
Videos
Articles